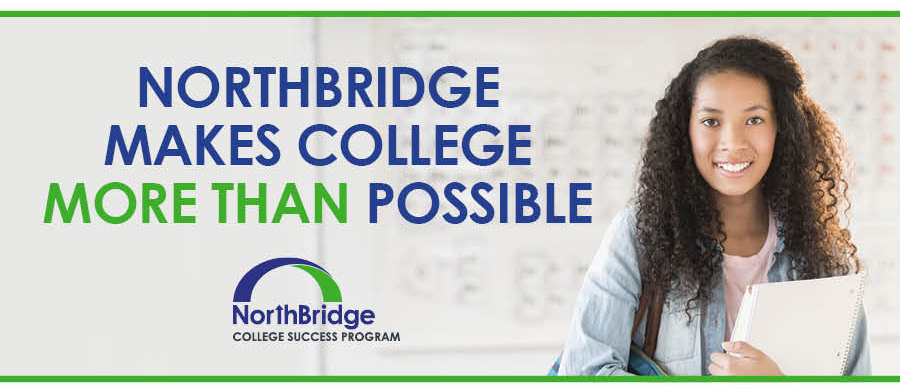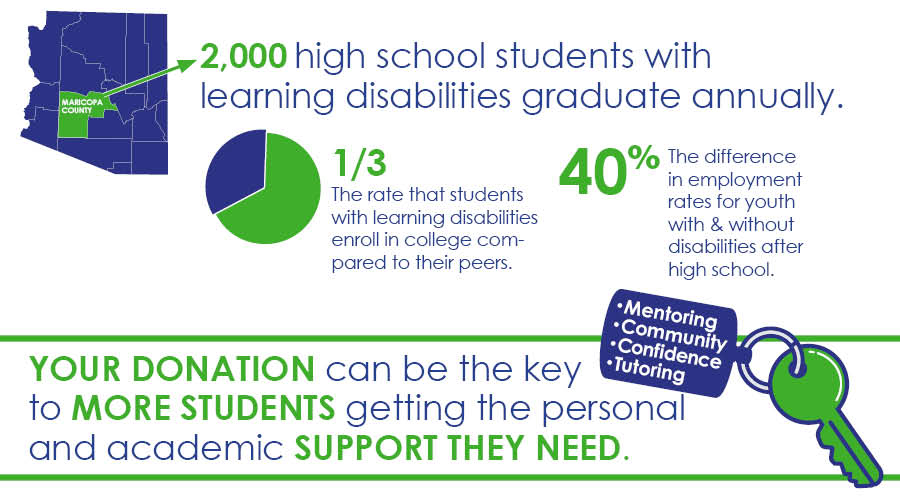 Join the NorthBridge Community and help college students who learn differently achieve their educational and career goals.
All gifts to College is Possible Campaign go towards improving services, increasing the number of youth with learning differences who aspire to go to college, and financial aid for students to receive NorthBridge services.  
Your gift of will make an immediate impact on our current students and help future students get the help they need.  
$2,500 – a year of NorthBridge guidance, coaching, and tutoring for a low-income student.

$2,000 – will fund 500 student hours in a NorthBridge study lab.

$1,500 – a year of NorthBridge guidance and executive functioning coaching for a low-income student.

$1,000 – will save 40 community college-bound students over $10,000 and 1,500 hours with Accuplacer Ready.

$500 – will fund two months of organized social events for NorthBridge students.

$250 – will staff a NorthBridge study lab for a week.

$100 – will fund Accuplacer Ready for 4 community college-bound students.

$50 – will help 4 students improve their writing with WhiteSmoke grammar improving the software.

$25 – will save 1 community college-bound student over $300 and 50 hours with Accuplacer Ready.
The NorthBridge Community thanks you for your generous support.
Since 2011, 89% of NorthBridge students have either earned a degree or continue to make progress towards their postsecondary goals.  As of December 2017, NorthBridge has helped students earn 33 degrees.  With your support we can help more students experience postsecondary success.