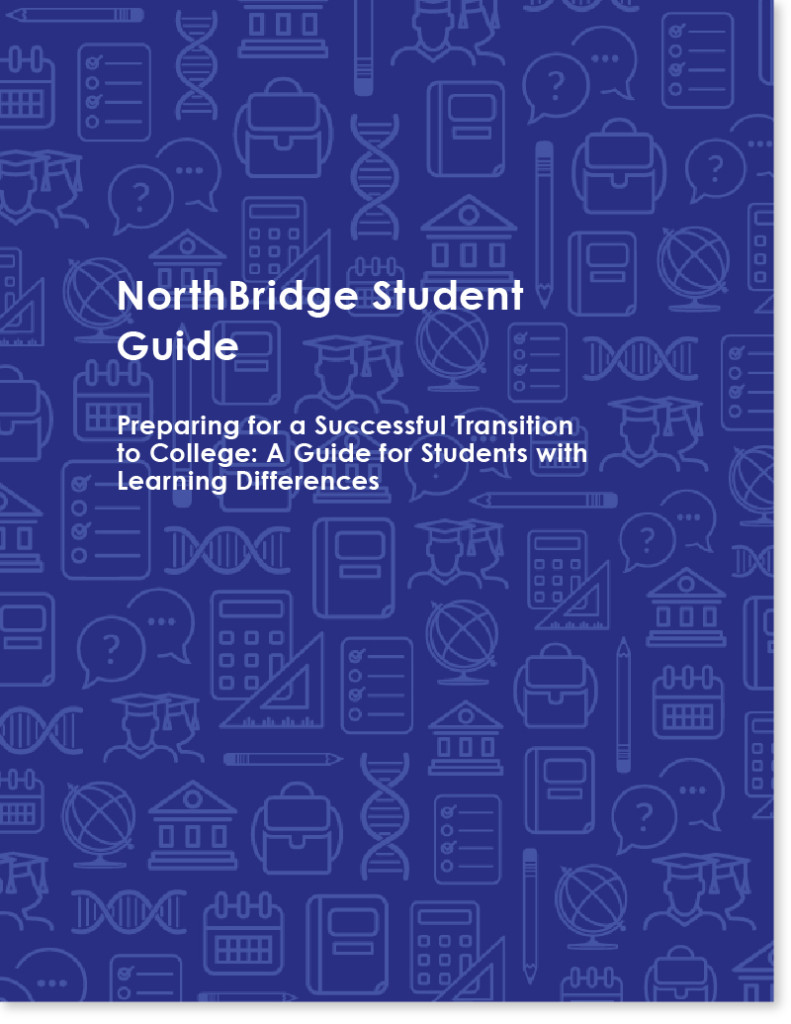 WITH THE RIGHT RESOURCES, STUDENTS WITH LEARNING DIFFERENCES CAN SUCCEED IN COLLEGE.
The NorthBridge Student Guide offers tools to help you prepare for success in postsecondary education. These simple exercises will help you better understand your strengths and passions, your learning style and how to get the accommodations you need.
The information in this guide is based on our many years helping students with ADHD, dyslexia, Asperger's and many other learning differences graduate with post-secondary degrees.
Sign-up for our email to receive full access to the downloadable student guide.